We work with corporate clients and small to medium businesses to support you to articulate your message your market, brand look and feel and then execute on the development of your creative collateral.  What makes us different is that we have an amazing hub of creative partners that we bring together to form the team to deliver on your projects.  So no matter your budget or your requirements we have the right people to do the job for you.   We then ensure that the strategy we've agreed on is delivered in the right way to ensure you can play a big game and attract the people that are right for you.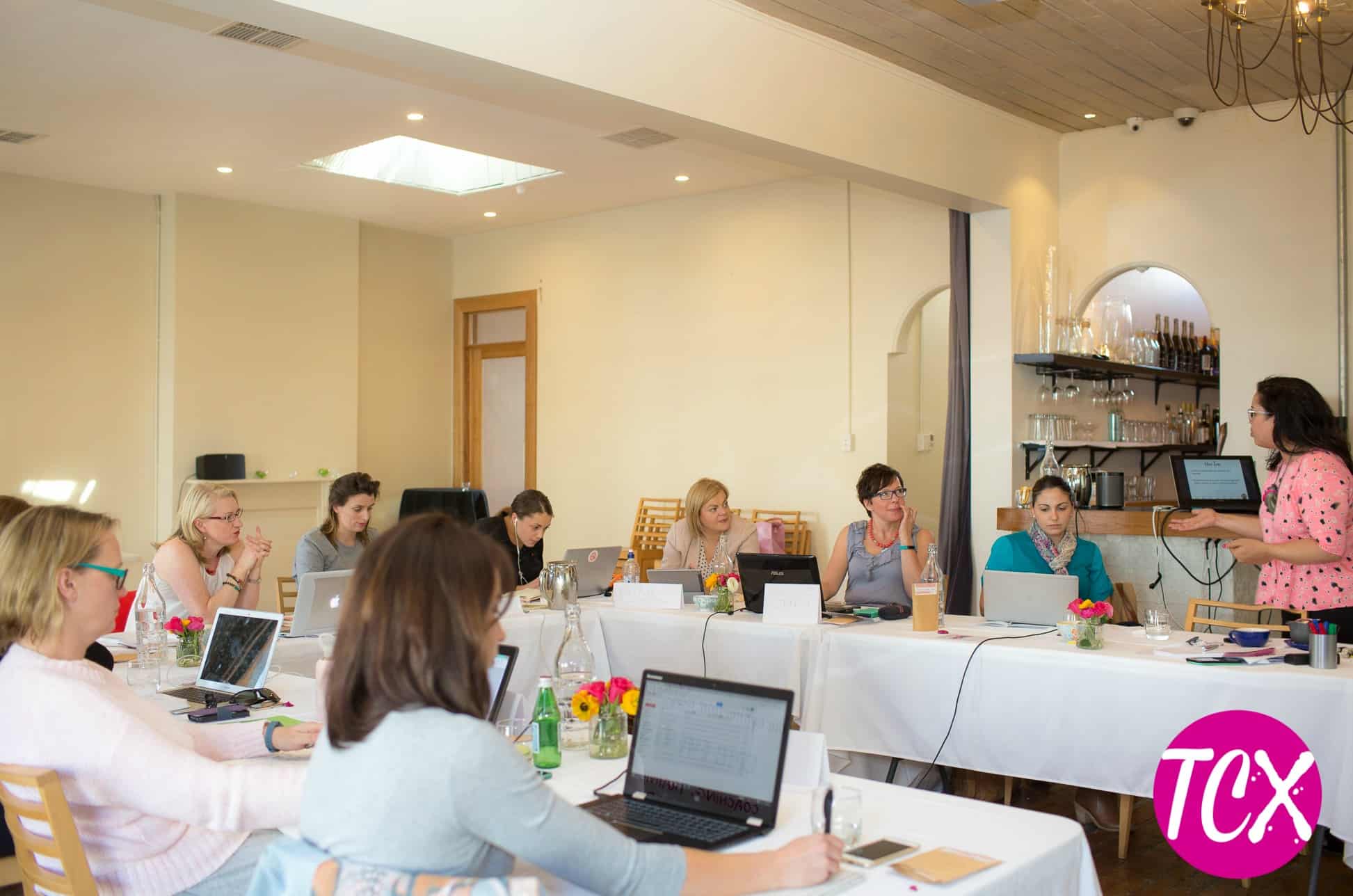 We deliver both individual and group training on Speaking with Confidence and Connection.  As leaders in your business, it's essential that your people engage employees and audiences, connect with them, learn the art of storytelling as well as create confidence when they take to the stage.  That stage may be in front of 1000 people or it may be at the Monday morning staff meeting. Either way, learning the art of engaging their audience is key.
We can train up to 10 people in a half day workshop.  For a smaller number of leaders we also deliver full day speaking workshops. If you would like to book a training session or would like to discuss how this could work for your business, then contact us directly.
Suzanne is able to turn an ordinary presentation/ topic into one that is engaging and entertaining – while still being genuine and true to the personality of the presenter. I would highly recommend her to anyone who would like to improve either the content or delivery of their presentations – as a bonus, they were also thoroughly enjoyable!
Melanie Courtney
Video is part and parcel of how we communicate with each other, our employees and our customers. At The Connection Exchange we work with you and your business to understand where the opportunities are for you to use this medium in a more engaging way.  Whether it be putting together training videos for internal use, welcome videos for employees or customers or if you're looking to create website videos to showcase the work you do as an organisation.  We can work with you to formulate the right strategy to get the most out of the video content we create for you.  No matter how big or small your budget, we're able to deliver high quality, engaging and relevant videos through our creative partners Australia wide.  Connect with us today to find out more about how we can set you up to make video part of your companies culture and communication.