TRAINING, RESOURCES & TOOLS TO HELP YOU BUILD YOUR BUSINESS, BRAND AND BOTTOMLINE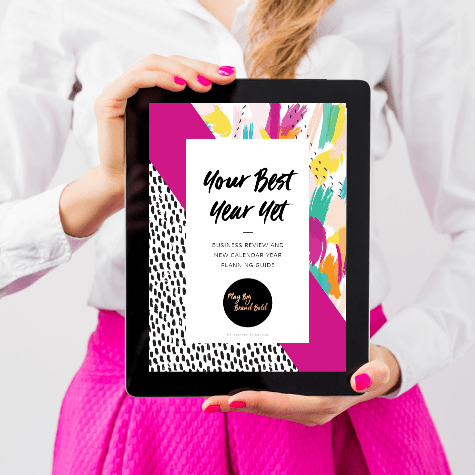 Are you ready to have your best year yet?
Purchase the 24-page business review & planner to start working towards what you really want in your business this year.
What's included?
24-page downloadable planner
Two step by step videos where we'll work together through the review and planner
A forecasting spreadsheet
Your Best Year Yet business review and planning guide was an extremely helpful tool for me to not only plan for the year ahead, but to also look back on the year that was so I could really determine what previously worked and what didn't work. Having the review to complete initially meant that I was not just thinking of things to plan for, but I was considering what my year prior had been like so I could take the good bits from then and really focus on them for the year to come. This planner has been an essential tool for my business planning and the fact that it is so beautifully designed actually makes you want to complete it! It's definitely something I'll keep to reflect back on. A must have for any entrepreneur wanting to play a bigger game."
Sam McFarlane
After running many success live workshops on Speaking with Confidence and Connection, I'm now taking this class online due to popular request from those not in Melbourne what are unable to attend in person.  The first round of Own the Stage Online will be built through collaboration.  We'll be going through all of the content that is in the one day masterclass but I'll be working with each of you on what you need and what else needs to be added from an online perspective.
What people want from a speaker and what makes a great speaker
How to structure your talk depending on what you want the outcome to be
How to pitch yourself (elevator pitch)
Managing nerves and fear to build confidence and connect with your message
Having a clear goal and executing on it
My key speaking strategies to come across like a pro
Preparing a presentation that engages and doesn't put your audience to sleep online or in person
Crafting stories that create impact
Facebook Live, instastories and video tips & strategies
Creating the right offer & selling from the stage/online
Practical session where you get to deliver with confidence
Suzanne's workshop was brilliant!  It was invaluable to hear from someone who has been public speaking for years.  Suzanne was practical and extremely engaging when it came to sharing her knowledge.  I walked away from the workshop knowing what I needed to do to improve my confidence and articulation when it comes to public speaking.  Thank you for a fun and helpful workshop Suzanne!
Emily Osmond
Did you know that speaking directly to your ideal clients will give a clear insight into their mind? Wouldn't you love to know how they make their decisions, how much they would pay for your services and what key words or language would convince them to use your  business and services?
This "Ideal Client Interview Guide" will provide you with the right questions to ask your ideal clients.  I'll give you a clear understand of how to use this and what to do with it once you've completed your interviews.
This will help you build your sales pages and copy, it will help you create the right products and services and it will give the clarity and insight you've been looking for.
What's included?
– Your ideal client interview questions template
– An instructional video on how to use it and what to do next
"Suz's ideal customer template was invaluable to me. As a business owner starting out – I knew it was crucial to sit down with my prospective clients – to listen to what they most needed, and to understand how I could best help them get there. But honestly, it was hard enough finding the time to firstly arrange a time to chat and then sit down with each person one on one, let alone finding the time to strategise my survey approach. For that reason I stalled and put off moving forward with the most important part of my business. 
Then I came across Suz's interview template. Hallelujah! Had I not bought the questionnaire, I probably wouldn't have ever done the interviews. And I wouldn't have the intimate understanding of my customer's needs that I have now as a result of doing them. I followed the template – pretty much exactly as it's set out – and it was awesome! The feedback and insights I gained as a result of using these strategic questions was priceless. The time and stress I saved, even more so. I'm now serving my awesome audience so much better than before."
Lucy Bourchier
eXchanger Business Training Hub
If you're ready to build your skills in key areas of business then the eXchanger Business Training Hub is for you. These simple and easy to follow Videos cover:
Developing a Content Strategy (20 minutes)
Public speaking and presenting with confidence (28.11 minutes)
Branding for Beginners (30 minutes)
Designing simple graphics for your website and blog (31.09 minutes)
Social Media Management (33.25 minutes) and
Blogging for beginner (14.52 minutes)
If you're tired of trying to work things out for yourself then this is the hub for you!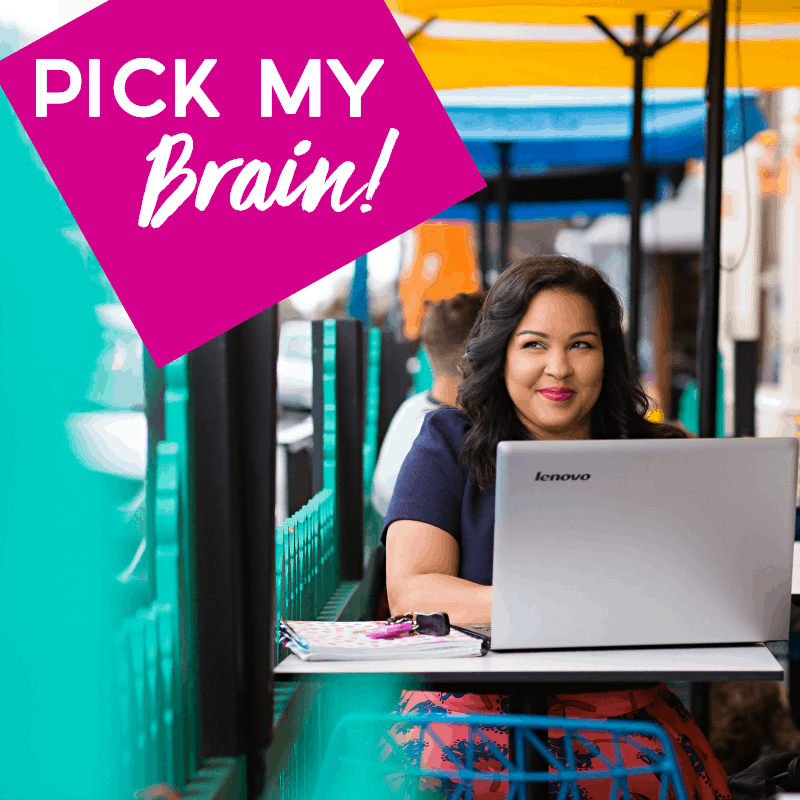 If you're ready to dive into an hour of power with me then get your questions ready and listed and then hit me with it.  I can answer questions on moving an idea forward, brainstorming something you need help with, how to run an event, how to work with a VA, building a community, developing your brand – anything to do with business and building one that you love, I'm here to support you.
You can also drop me an email to see if the topic you need help with is something I can get involved in then I'm happy for you to do that.  I will never say I can help with something I can't so if you do book a session, just know that you'll get the best of what I have!
Your one hour session of question asking can be booked and paid for here.
How is this different to coaching?  My business coaching programs are for 3, 6 or 12 months only and take you through a set structure of key elements you need to have in your business.  It a proactive and strategic approach to building your business.
This session with Suz was absolutely amazing! She is so inspiring and happily shared all her knowledge on the subject I needed help with. Her answers were practical, genuine and so helpful. I am so inspired and motivated now to get going with my new venture after speaking with Suz and getting her guidance and support. We met via Skype but it was so great it might as well have been over coffee. Suz is such an intelligent and passionate woman and truly a great example of how we all can strive to achieve better results!
Maree O'Flaherty